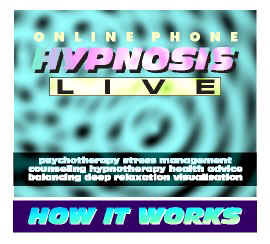 HYPNOTHERAPY STRESS MANAGEMENT PSYCHOTHERAPY COUNSELING HEALTH ADVICE BALANCING DEEP RELAXATION VISUALIZATION
You can buy online phone time with me for hypnotherapy, stress reduction, counseling, health guidance and psychological help.
Experienced and qualified advanced hypnotherapist, Eastern and Western psychotherapy and psychological guidance.
60 minutes 200 $, 30 Minutes 150 $
2. Have a time in mind when you would like to have your session and let me know via email mgabi@earthlink.net or simply with voice message to my phone 310-880-3781 (pager)
3. Be ready......

MAGICAL INDIAN TOTEM POWER STICK
Personally designed and created power stick.
A magic wand giving you healing charms and fresh spirit.
Made of wood and twine, thread or rope and crystals and more...
especially designed for YOU
and your specific needs and requests.
Every power stick is different.
Created with love and care by Gabrielle Hall with YOU in mind.
Keep this as a lucky charm and special momento...
$150 postage paid